Welcome to the Collie Rescue Network
---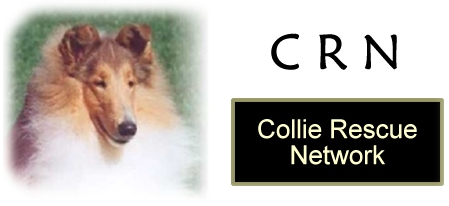 The CRN was established to provide for the rescue and care of Collies that had been abandoned, neglected and/or abused by their previous owners. Adopting families acknowledge this purpose by providing safe, secure, affectionate and healthy environments for these collies. We also may attempt to find the breeder to have them take the dogs back and, if necessary, contact the owner of the stud if different from the breeder, to allow them the opportunity to take the dog into their care. We are a non-profit organization run through the Collie Club of Canada.

Newsletter November 2017 | Newsletter March 2015 | Newsletter July 2011 | Newsletter October 2011 | CRN WEBSITE
Collie Rescue requires the adopting family to sign an Adoption Contract agreeing to the following:
Collie is to be provided with a fenced yard when outdoors, unattended.
Collie must live as a family pet and is never to be attack or guard trained.
Collie must be returned to Collie Rescue if unable to keep for any reason.
Collie Rescue must be notified of any address change or telephone number changes.
Adoption fee to defray cost of veterinary expenses.
Collie Rescue reserves the right to make follow-up calls, including periodic unannounced visits and the right to reclaim the Collie if any provisions of the Adoption Contract have been violated.
Collie Rescue offers: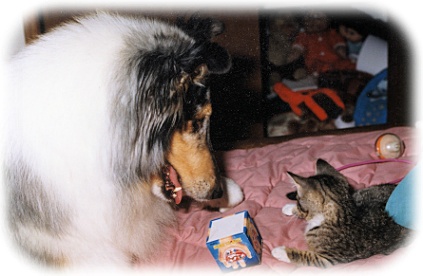 Collies that are spayed or neutered before adoption.
A healthy collie, heartworm and fecal checked.
All shots
Collies are temperament evaluated before adoption.
Individual assistance on behavioral problems and education on Collies.
Foster home care for Collies in shelter.
Lost and found assistance.
If you are interested in Collie Rescue, please contact the Rescue Coordinator
---
Rescue Coordinator
Jennifer MacDonald
rescue@collierescuenetwork.com
www.collierescuenetwork.com
Rescue Links:
---
SOS Rescue
|
Okanagan Collie Rescue